Build Your Backyard Sanctuary
Experience the Magic of Cedar
A deep, hot soak is always a relaxing experience, but a cedar hot tub from Zen Bathworks takes it to a new level.
The sweet scent of cedar wafts amidst the steam. The texture of warm wood provides a welcome tactile respite from a world of metal and plastic and concrete.
Want the rustic simplicity of wood heat? We've got it. Prefer the convenience of automated heating and filtration? We've gotcha covered. Powerful massage jets? Can do.
Find your perfect soak in a cedar tub from Zen Bathworks.
Exceptional Craftsmanship
Our commitment to quality governs every step of construction. That's why each tub starts with premium, knot-free Western Red-Cedar heartwood. Red-Cedar's qualities of beauty, workability, strength, natural rot-resistant oils, and sweet aroma make it the perfect material for a natural wooden tub. It is an abundant, well-managed sustainable resource.
We mill our staves with precise bead-and-cove edges that are easy to align and quick to seal. Our staves also feature a curved inside surface for increased comfort. We mill our staves to a full 1-5/8″ thickness for added strength, durability, and heat retention.
The tub is bound together by stainless steel bands, fastened, and tightened with sturdy aluminum fittings and rust-free stainless steel bolts.
We know — there's a lot to think about when you're trying to choose a hot tub. 
You want to be soaking in a new tub, not drowning in details!
We are here to help! We've designed this guide to help walk you through every option, so you can be confident that the tub you order is exactly the tub you need.
Feel free to contact us with questions or for additional information!
Already know what you want?
what size is right for me?
Zen Bathworks uniquely offers our tubs not only in ten standard sizes but also in four height choices within those sizes.
Forty choices might sound overwhelming, but don't worry! We're going to break it down into three easy questions.
Once we've answered those questions, you will be able to use our filtered gallery below to narrow down the choices to three of four tubs that fit your needs.
Ready to start?
Height: Want to Sit Up, or Kick Back?
As you can see in these cross-section views, all four of our tub heights offer shoulder-deep soaking, but the seating angle changes considerably.
The 29" height does not include benches at all, and sitting in the tub feels like being in a very deep bathtub. The other heights have proportionally taller benches, ending with the chair-like upright seating angle in the 48″ depth.
Shallower tubs hold less water, so they are a great option for water conservation. In our popular 6′ Round tub, choosing a 42″ instead of a 48″ saves nearly 100 gallons of water!
Less water also means that shallower tubs will use less energy to heat from room temperature.
Deeper tubs can hold more people for a given diameter since an upright seating position creates more legroom. Some people find the upright posture to be more comfortable.
Deeper tubs take longer and use more energy to heat when first filled, but the additional water mass helps them hold their heat for a long time. Once the tub is heated, keeping it hot costs about the same as a shallower tub.
The bather avatar shown is 5' 7" (170 cm). The water level is shown 2" below the rim, but varies in usage as bathers enter the tub.
Capacity: How Many Bathers?
The images in the Cedar Hot Tub Sizes and Specs document and the filterable gallery below show about how many people can fit in each size of the tub. The bather models represent adults ranging from 4' 11" to 6' 4" in height.
Many of our tub sizes give a range of how many bathers can use the tub at once. The low end of the range is "spacious" seating for bathers who prefer enough room to spread out without touching toes or bumping elbows. The high end of the range is "cozy" seating for bathers who don't mind occasionally rubbing shoulders with their neighbors.
We generally recommend sizing the tub for your normal, everyday use. It may be tempting to get a larger tub in anticipation of occasional hot tub guests, but then you will be committed to higher day-to-day operating costs for a capacity you may only use a few times per year.
Tub Shape: What Fits Your Space?
Our hot tubs come in two shapes: round and ellipse. What's the difference?
Mostly, it comes down to making the best use of your installation site. If space is no concern, Round tubs tend to have a little more legroom and are a little easier to plan around (recessed decks, for example). However, if your space is on the narrow side, the Ellipse shape is a great choice to get more capacity than you could from a Round tub.
For example, the 6′ Round and the 7′ Ellipse tubs shown are both great choices for six bathers, but the Ellipse is 12″ longer and 11″ narrower. If someone wanted to install a hot tub in an 8'-wide corridor between their house and a fence, that 11″ difference in width can make all the difference between a claustrophobic 20″ walkway and a comfortable 31″ path.
See Cedar Hot Tub Sizes and Specs for detailed dimensions.
We offer three different heat sources:
Wood-fired
Electric
Gas (natural gas or propane)
Gas and Electric options include automated heating and filtration.
The Chofu wood-fired tub stove is a high-quality unit made from stainless steel. The firebox is fully wrapped by the heat-exchanging water jacket for efficient heat transfer. No pumps are needed — the movement of the heated water naturally flows the heated water into the tub and draws cooler water into the heater.
Pros: The ultimate in simplicity. 
No electricity needed

Only two simple plumbing connections

Thermal-cycling design allows more space than a snorkel stove

Saves money on installation

Very inexpensive fuel source

Includes:

Chofu woodstove
Tub fittings and connecting plumbing
(5) 2′ sections of stainless stovepipe
Stovepipe cap
Support bracket
Cons: No automation.
No filtration means more frequent water changes

Sanitation must be done with sodium dichlor granules

No built-in freeze protection

No option for massage jets
NOTE: the wood-fired stove can be purchased and used along with a gas or electric spa system, as a supplemental heat source.
Digital Spa System — your choice of Electric or Gas heat
Digital Spa Pack control system

Automatic temperature control

Programmable filtration and sanitation cycles

ClearBlue ionizer sanitation system included

Ozone or AOP ready (?)

Built-in overheat protection

Built-in freeze protection

Optional WiFi module

Therapy pump and massage jet upgrades are available!
Our systems come with one of several heavy-duty water pump options. We select the pump that is most suitable for your system and installation. We offer a small, efficient circulation pump for systems that require only heating and filtration and powerful two-speed pumps for systems with massage jets.
The systems come with a two-year warranty. The spa pack (including the heater) and pump are mounted on a heavy-duty skid base.
Spa Pack with Electric Heat
Pros:
Installation costs much lower than gas

Smaller system footprint than gas

Heating element is contained inside spa pack

Can be installed under deck or within an enclosure

Heater output sized to heat the cold tub overnight (6–12 hours in most climates)
Cons:
Heating with electricity costs more than heating with gas over time

May not provide enough heating for wintertime use in cold climates

Slower heat-up time than gas; may not be adequate for large tubs in some climates
Spa Pack with Gas Heat (Natural Gas or Propane)
Pros:
Very fast heat-up times

Heating with gas often saves money over the long run (more true for larger tubs)

Gas heaters can keep up with large tubs and cold climates

Propane and Natural Gas options available

Low-NOx compliant heaters available
(low-NOx required by regulation in some areas)
Cons:
Heater is much more expensive than electric heater

Hard to hide with deck or enclosure

Fuel lines add to installation costs
We offer three standard plumbing configurations with our spa systems. Hover or tap the images below for more information.
Not seeing what you need? Custom jet configurations are available. Contact us to learn more about options and pricing.
NEW 2023! Plumbing Surround
You asked, and we listened. Yes, now you can wrap more jets around the entire tub, and hide it all with beautiful cedar.
Yes, now you can have LOTS of room to set your drinks, sunglasses, waterproof speakers, and anything else you need for your perfect soak. And yes, there's room inside to install the system* right next to the tub!
NOTE: gas heaters cannot be installed inside any enclosure made of combustible materials
Our Surround options are easily assembled on-site in sections from pre-built components. This option has the potential to save you from building a much more espensive decks. With our Surrounds, you will have all the material you need, instructions to work from, and a resulting enclosure that has been designed to work with our tubs and systems.
Correct water sanitation is critical for any hot tub for your health and safety, but for wood hot tubs it is also critical for the tub's health and safety.
In the simplest possible terms, a complete water care program has three elements:
A fast-acting sanitizer to get the water germ-free,

A long-lasting residual to keep the water germ-free,

An oxidizing shock breaks down contaminants into harmless particles
Chlorine is commonly used in water treatment because it can perform all three of these steps. Our wood-fired tubs have no filtration system, so they must be maintained with granulated sodium dichlor (the gentlest form of chlorine available) and frequent water changes.
Our spa systems allow our electric or gas-heated tubs to use significantly less chlorine. An ionizer provides a copper-silver-zinc ion residual. A tiny amount of dichlor added a few times per week acts as the sanitizer, while a larger dose of dichlor once or twice per month serves as the oxidizing shock. If you wish to reduce chlorine use even further, our sanitation system is compatible with any reputable aftermarket Ozonator, which replaces the oxidizing shock.
(included in the purchase price with every hot tub order)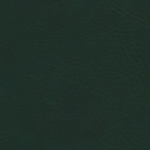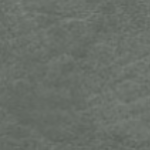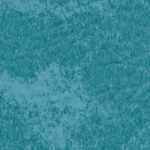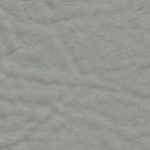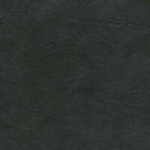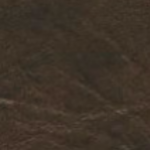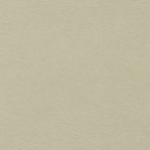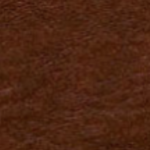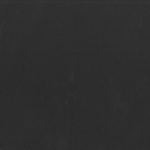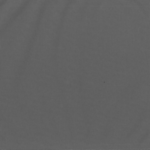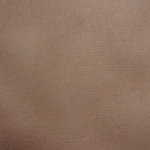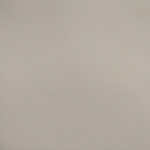 We are pleased to provide free shipping to most US addresses! You have the option to receive your tub as a Kit or Pre-Assembled.
Note: With either option, the plumbing, system, and cover are NOT installed, and some items may ship separately.
Hover or tap the options below to learn more about the right option for you:
Kit
The wood tub portion of your hot tub system arrives unassembled in an enclosed crate.
This is an ideal option if you have a narrow passageway, such as a gate or doorway, through which the tub needs to travel between the curbside and your installation point.
Assembled
The wood tub portion of your hot tub system arrives professionally assembled in an enclosed crate, with benches installed, tub exterior oiled, and the tub rim sanded & waxed. Our fee is a good value for professional assembly.
Pre-assembly is not available for 7' Round or 8' sizes unless offloading equipment is provided at your curbside delivery location. Shipping charges may apply.
Installation
Water Sanitation
Care & Maintenance
Warranty
Installation
Water Sanitation
Care & Maintenance
Warranty
Why wood tubs?
We are big fans of the amazing properties of wood. Did you know that scientific studies have found that touching wood reduces stress?

The captivating scents of red-cedar and cypress wood aren't their only amazing superpower - the same oils and resins responsible for the inviting aroma are chock full of antibacterial and antifungal molecules that help prevent mildew and decay, allowing us to create soaking tubs that last for decades.

Maybe we're a little biased, but we think plastic bathtubs are overrated. We believe in combining the best of old traditions and new technology; in making practical, modern products out of natural, sustainable materials like wood in order to connect with human history and the natural world. Doesn't that sound refreshing? Take the plunge - make handcrafted wood a part of your life.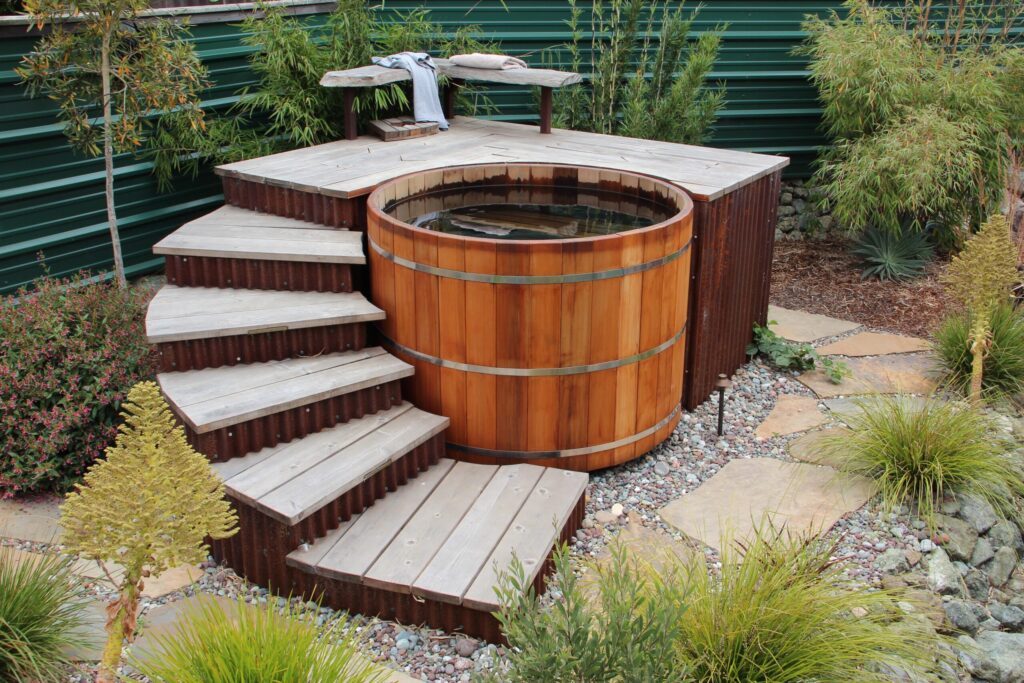 Hot Tub F.A.Q.
Find answers to commonly asked questions below